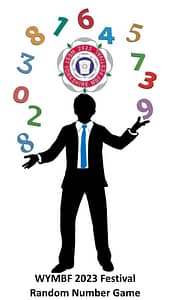 Welcome to our fundraising random number game. Each number chosen costs £5.00 per entry, and you are in with a chance of winning one of the prizes below.'
1x £100.00
1x £50.00
3x £20.00
4 x £10.00
To enter please use the form below.
As it's not a live grid we are asking you to choose 5 numbers, starting with your preferred one. You will be emailed to confirm which of your numbers are available and yours.
Payment is done BANK TRANSFER ONLY due to the current situation, and you will receive those details automatically once the form is submitted.

The draw will take place once the grid is full, all winners will be contacted.
White numbers are available.
Grey numbers have already been chosen.