Just in case some of the Brethren of the West Yorkshire Province of Mark Master Masons had missed these very significant events, please see the following photos: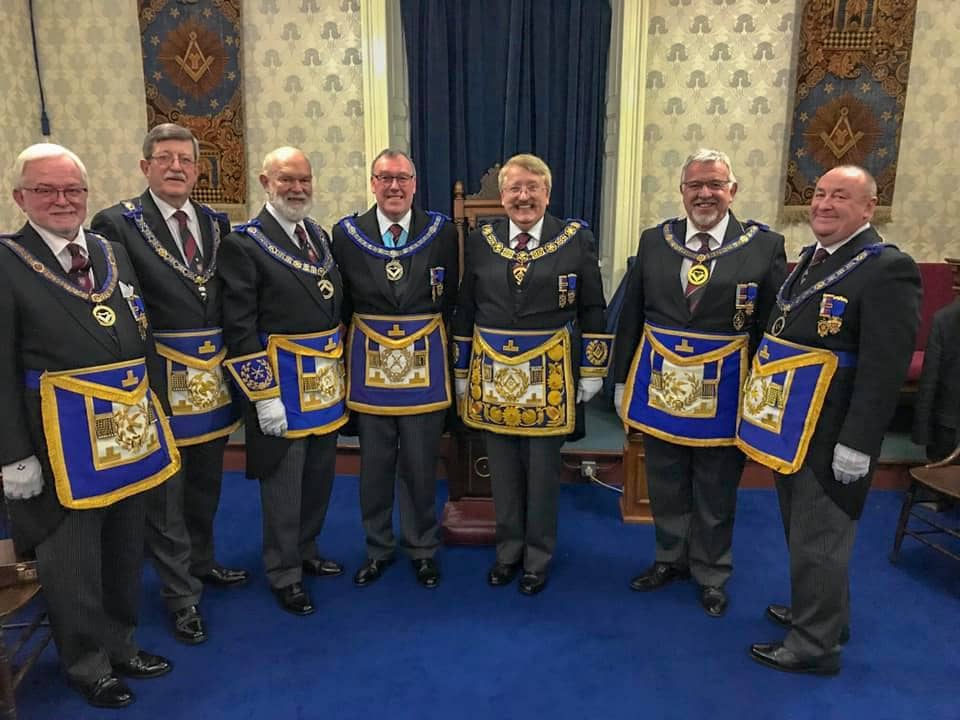 They represent the preferment in the Craft of two of two our own Brethren to the position of Assistant Provincial Grand Master in the Province of Yorkshire West Riding They are , of course, Worshipful Brother Dr.Andrew Wright Past Chairman of Trustees at the Cleeves and Whitehead Trust, and Worshipful Brother Ian Norman Elliott Lewis. The latter is ,of course, not only an Assistant Provincial Director of Ceremonies in the Mark Degree but will also be Installed and Invested as the Provincial Grand Senior Warden at our Provincial Meeting on Saturday 13th April at Bradford Grammar School. This has happened before when W.Bro. Paul Clarke was similarly recognised.
Congratulations to both and thoroughly well merited, bear in mind that in respect of Ian there is a very proud 'W.Bro.Dad' in the background.
Worshipful Brother Duncan Smith P.G.S.D.
Communications Manager