You can now order your very own West Yorkshire Mark T@3 Mug. They are £10.00 including postage and all profits go to our 2023 Festival.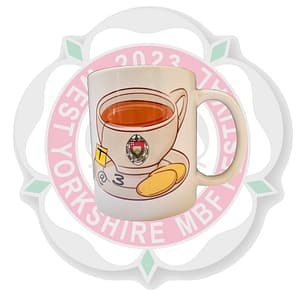 Payment is Bank Transfer and all the details will be automatically sent on submission of the form below. (please check your spam/junk folder if you do not receive it.
Remember to join us all every Wednesday at 3.00pm on the Provincial Facebook Site and share your picture.