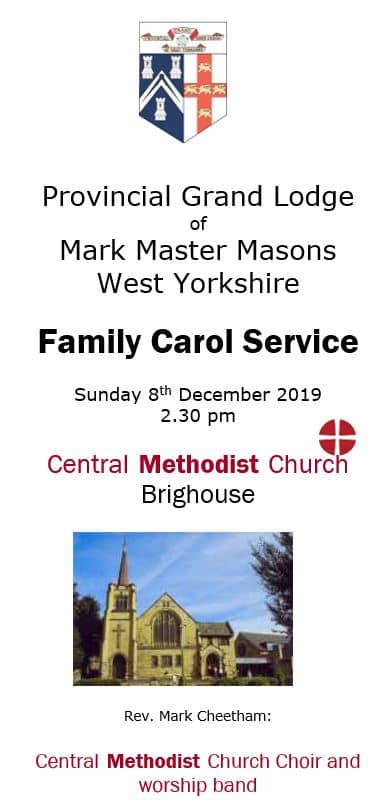 The Provincial Grand Master invites you to join him at Brighouse Central Methodist Church on Sunday 8th December for our annual Mark Family Carol Service.
The Service starts at 2.30 and family and friends of all ages are welcome.
As well as the usual Service and Carols, there will be readings West Yorkshire Mark Brethren and Choir items, followed tea and biscuits in the Church Hall.
The afternoon usually concludes around 4.00 pm.
The church itself is warm and comfortable, and there is ample parking available nearby, including a public carpark adjacent to the church.