Congratulations to all Brethren who have just been offered Provincial Grand Rank in the Craft Province of Yorkshire West Riding.
The list includes many Mark Masons, including the two new Provincial Grand Wardens, W.Bro. Fraser McPherson of Trafalgar Craft Lodge No 971 and W.Bro. Chris Allen of Rotherwood 4392. Fraser is a member of Prince Edward Mark Lodge No 14 and Chris a member of Rother 651.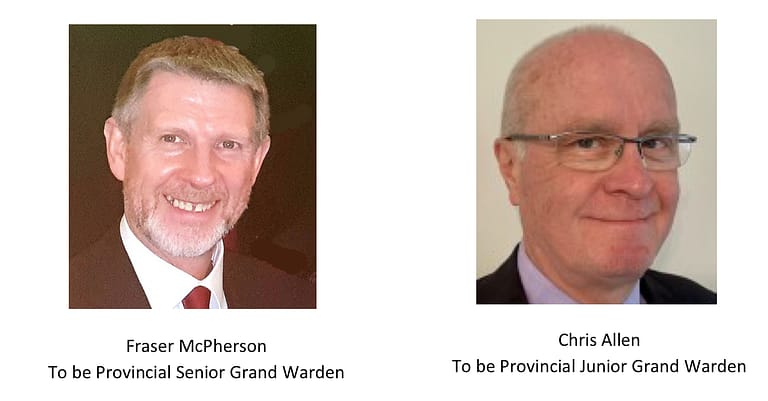 Our very best wishes to all the Craft appointments and we hope you have a super year.