A great day out with plenty going on, which started at 10.30am at Greenhead Masonic Hall for breakfast (full English) followed a quiz then to the judging of the cars. In the meantime there were two stalls in the Hall supporting the event. the judging of the cars went well but it was a close call for first place, the winners being;
Overall Winner, Keith Stone Truth Lodge, Volvo P1800 1968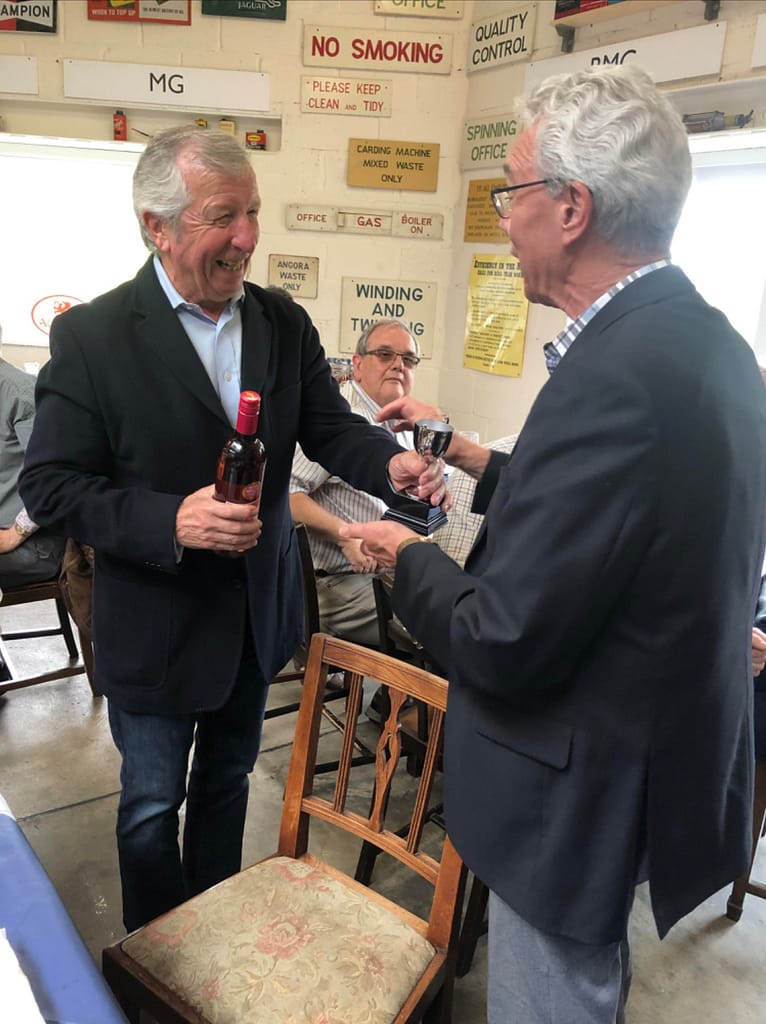 Runner Up, Barry Orr, President of Classic Cars with a 1975 Chevrolet Corvette.
Winner of the Modern Cars with the Morgan 3 wheel 2012, Lee Cliff from Ilkley
It was then away for a leisurely drive to the Oil Can Cafe at Holmfirth for tea and scones etc., and the price giving our Provincial Grand Master, Right Worshipful Brother Jim Steggles G.M.R.A.C. to whom Les Davey gave a cheque for £250 for the Mark Festival and Mrs.Pamela Bolton donated £40 from her stall.
I am assured, for those who have never been, that the Oil Can Café is a wonderful experience with all the waitresses in 1950's frocks and music from that period as well as the freshly baked food. For the car enthusiasts there is a large selection of old cars for sale, several vehicles undergoing restorations in the garage and spray shop and a lot of memorabilia to view as well as a shops for the Ladies.
Worth a visit methinks, grateful thanks to both our Assistant Provincial Grand Master, Worshipful Brother Trevor Bolton and Worshipful Brother Les Davy for the text and photos as I could not attend.
Worshipful Brother Duncan Smith P.G.S.D.
Communications Manager