Another small, but relatively select band of West Yorkshire Mark Master Masons, made their way to Great Queen Street to attend the Annual Appointment and Investiture process Part Two .which was in the presence of the Pro Grand Master, Most Worshipful Brother Raymond John Smith. Those receiving active Rank and First Appointment were appointed and Invested in June. It was now the turn of the more seasoned Brethren who were in receipt of promotion at Past Grand Rank level.
Once again the opening processional process was changed. All processional parties were admitted in order, with the Brethren remaining standing, and, when complete, the Pro Grand Master received salutations then dealt with the business set out in the Summons. The early business items were efficiently despatched and attention turned to those receiving Promotion in Grand Rank. In the case of the Province of West Yorkshire there being three as follows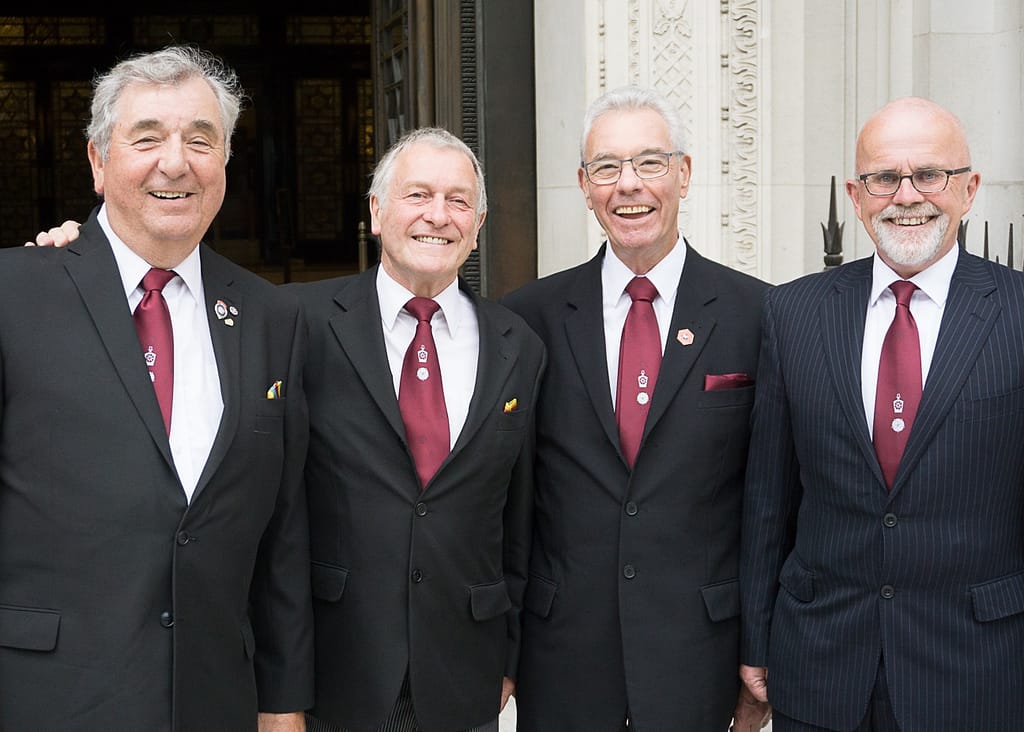 Michael Holgate​​​ to​ ​P.G.S.D.
Jim Stanley​​​ ​to​​ P.G.S.D. and ​
Tony Mackrell​​​to ​​P.G.J.D.
Congratulations to all.
The Most Worshipful Pro Grand Master, M.W.Bro. Raymnod John Smith addressed the meeting making particular reference to the Sussex Mark Benevolent Fund Festival which raised a very commendable £1.37 million pounds, He also emphasised the need for all Brethren to embrace the Recruitment, Retention, Reinvigoration and Retrieval initiative which is now being rolled our across the country, it is vital that all commit to this project.
The meeting was over inside two hours and we all felt the need to socialise at Philomena's bar, good idea me thinks. Unfortunately our paucity of numbers was then evident as only four joined our colleagues from North and East Yorkshire at the Freemasons arms, it was the first time in many years that West Yorkshire has been outnumbered.
Thoroughly enjoyable day, very glad I attended,
W. Bro. Duncan Smith P.G.S.D.
Communications Manager